Runner's MOT
If you are getting back into your running and want to increase your distance, frequency or are training for a race then this could really help. You will have an assessment of your running posture as well as how your hip and heels are moving as you run. Mobility in these areas can have an impact on loading forces through your foot, achilles tendons, knees, hamstrings, hips and lower back.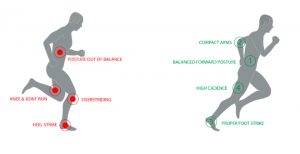 Runner's MOT:-
Running posture, hip and heel mobility assessment
Osteopathic sports massage on key muscles and joints
Tailored functional exercises to help increase mobility in hips and heels
Access to my Youtube Therapeutic exercise channel for future reference
Runner's MOT takes approx 60 minutes for £55
Alternatively you may have a race coming up and rather than have an MOT you might need an Osteopathic Sports Massage to help drain lactic acid  and reduce tension they may have built up in certain muscles from previous training sessions. This will get you back to your best before a big race.
Osteopathic Sports Massage 30 mins £35
Ideally 7 days before your race for best results
Spring Offer.
3 x 45 minute treatments for £140 (normally £190)
You can use them in a variety of ways:-
If you receive a 30 min treatment say once a month you will get 50% more treatment for the same price

If you are training for something specific use them as great value 45 min sports massages
If you want to be more active but want a thorough MOT beforehand we can use them as evaluation and treatment sessions with specific exercises included
Or a combination of all 3
When you book either online or by phone 0208 226 3767 just mention the 3 treatment Offer.
Terms and conditions
Payment for all three treatments must be made in advance/1st appointment .
Three treatments must be taken before 31st May 2018
Available to new, current and previous patients