Osteopath and sports rehab specialist in New Malden
The Osteopathy Partnership is an osteopathy and sports rehab clinic providing expert pain relief and rehab to patients in New Malden, Worcester Park and the nearby areas.
Whether you are a pregnant woman, a sports professional, or a young person, Hugo Firth, principal osteopath, offers an extensive range of specialist treatments to get you moving and to ease your pain quickly.
Hugo combines traditional osteopathy with 3D Functional movement, developed by the Gray Institute of Functional Exercise Therapy, to create your own personalised treatment programme. These techniques can reduce your pain fast, improve the healing process, enhance mobility and can help maintain and boost your musculoskeletal health.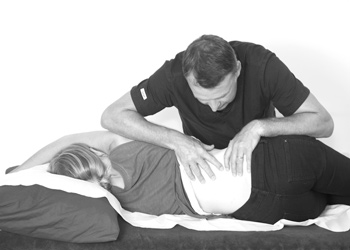 Expect more from your osteopath visit
Outside of your appointment, Hugo provides you with exercises on his YouTube channel and will video you doing your own unique exercises (with your permission) to reference between appointments and for in the future.
We treat the following:
Muscle and joint pain
Tennis elbow
Post surgery or trauma rehab
Osteoarthritis
RSI
For more information about our services, please call now on 020 8226 3767.
Are you looking for help with neck pain or shoulder pain in New Malden?
Do you muscles feel tight and ache? Are your joints stiff and painful? Perhaps you are living in constant pain? Hugo can help! An osteopath is a practitioner who specializes in the treatment of biomechanical injuries. This will help with a range of problems relating to the lower back, neck or shoulder or sports-related injuries and more.
Whatever the cause of your pain, Hugo will get to the root of the problem, as well as treating the muscle and joint pain itself. He uses a blend of 'hands-on' treatment, such as massage, manipulation and stretching techniques to increase the mobility of joints, to relieve muscle tension, to enhance the blood supply to tissues, and to help your body's own healing mechanisms. He combines this with individual Functional Exercises developed by the Gray Institute to help address the cause, reduce the pain and give you the knowledge to lessen the chances of the problem reoccurring.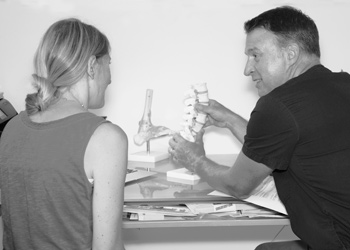 Back pain relief in New Malden
Do you ever suffer from back pain? This is an extremely common problem, with eight out of 10 people affected by it at some point on their life.
Hugo offers you relief from pain using safe and effective osteopathy techniques, which put an emphasis on muscles, joints, ligaments, tendons together with highly effective functional exercise therapy. Read more about looking after your lower back on our blog.
Sports Massage Specialist in New Malden and Worcester Park
Hugo also provides sports and remedial massage and medical acupuncture.
Sports massage can help with the following:
Post training and race recovery to help remove waste products and improve circulation
Speeding up the healing process when there is an injury
Event preparation to energise and invigorate the body
Visit our back pain clinic covering New Malden, Surrey
Are you searching for local chiropractors in the area? Visit our osteopaths instead for fast and effective relief from pain and much, much more. We can be reached on 020 8226 3767 or book online.
Highly recommend Hugo Firth to fix those niggles, aches and pains. His rehab programme
has worked wonders for me. Riding pain free 🙂 April 2016

Cormac

Cyclist and Businessman
Hugo treated me when I was in excruciating pain following a nerve issue and at a time when other professionals told me to wait for the acute pain to subside before I could have treatment.... After just two appointments with Hugo, the pain was gone almost completely. A few more sessions later and I am now pain free!

Aurelie L

IT professional
Regain your Personal Best