Treat neck and back pain at our osteopathy clinic near Surbiton
Osteopathy is a system of diagnosis and treatment for a wide range of medical conditions. If you are in pain and live in Surbiton or Berrylands, The Osteopathy Partnership's Hugo Firth can help. Working hands-on to investigate and treat the underlying causes of pain, he will assess you in detail to devise a specific treatment programme, to improve mobility, reduce pain and maintain your good health.
Hugo is an Osteopath registered with the General Osteopathic Council (GOsC). He uses traditional osteopathy techniques, alongside 3D Functional movement methods, created by the Gray Institute. This performance system is an innovative way to analyse and enhance the whole body in an efficient and evidence-based way. Hugo is also a trained medical acupuncturist and NAT practitioner for treating frozen shoulders.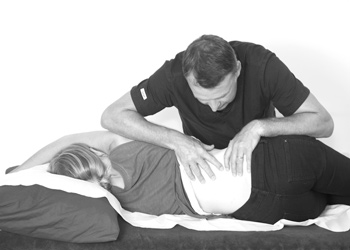 Hugo can treat a range of different problems, including:
Back: Spinal stenosis, trapped nerves, lower mechanical back pain, joint and ligament pain, postural muscle, disc herniations and prolapses, Sciatica
Neck: Tension headaches, whiplash, trapped nerves, benign positional vertigo, muscle and ligament strain
Elbows: RSI, muscle and ligament strains, golf and tennis elbow
Shoulders: Rotator cuff strains, bursitis inflammation, frozen shoulder, shoulder rehab injury, muscle and ligament strains, osteoarthritis
Wrists: Osteoarthritis, Carpel Tunnel Syndrome
Hips: Osteoarthritis, PSD, post surgery rehab, sacroiliac pain, recurring groin and hamstring strains, bursitis inflammation
Feet: Plantar fasciitis, achilles tendonitis, shin splints, neuromas, ankle sprains, over pronation
Knees: Post surgery rehab, osteoarthritis, muscles and ligament strains, calf strains, runners and jumpers knee, Patella Femoral Pain Syndrome, ITB syndrome, sports injury rehab,
To book an appointment or to discuss any problem you may have and how Hugo might be able to help, please call 020 8226 3767.
Personalised treatment videos to assist with back pain and neck pain in Surbiton
To help you with your own unique recovery, Hugo will film you practising your unique functional exercises for reference once you are at home. This means that you do the exercises properly and get them right every time. Patients will also have access to Hugo's YouTube channel, which details a number of therapeutic exercises they can use in the future.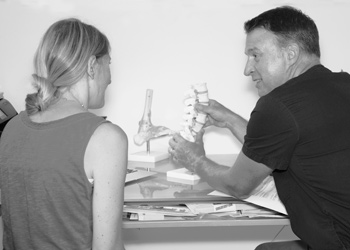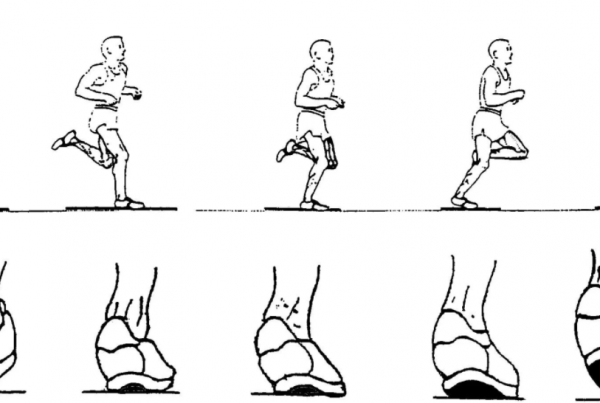 Heel Mobility and related back pain This article describes how a lack of heel mobility can have a related effect on back pain as well as other common foot and heel problems. Basic…
Treating frozen shoulders at our back pain clinic near Surbiton
Frozen shoulder is a condition that leads to pain or stiffness in the shoulder. It's also called shoulder contracture or adhesive capsulitis. This condition affects from two to five per cent of the population and is more common in women than men and in people aged between 40 and 60.
Hugo has been trained in the Niel-Asher Technique to treat frozen shoulders. This hands-on, trigger-point technique has been proven effective to help with a reduction in pain and regaining a full range in shoulder movement. There are no injections and the shoulder is not forced into any positions that cause significant pain.
To book an appointment with our osteopath near Surbiton, call today!
For more details about any of our treatments, please call Hugo on 020 8226 3767 or book online and we will be delighted to book you in.
Highly recommend Hugo Firth to fix those niggles, aches and pains. His rehab programme
has worked wonders for me. Riding pain free 🙂 April 2016

Cormac

Cyclist and Businessman
Hugo treated me when I was in excruciating pain following a nerve issue and at a time when other professionals told me to wait for the acute pain to subside before I could have treatment.... After just two appointments with Hugo, the pain was gone almost completely. A few more sessions later and I am now pain free!

Aurelie L

IT professional
Regain your Personal Best